Dedicated to superior ambulatory surgical success.
SOUTH KANSAS CITY SURGICENTER, LLC (SKCSC)
Is a multi-specialty facility that specializes in surgical and procedural services for adults and children. The facility consists of four operating rooms and one procedure room. We are accredited by American Association of Ambulatory Health Care (AAAHC), licensed by the state of Kansas and Medicaid and Medicare (CMS). We are a current member of the Kansas Association for Ambulatory Surgery Center (KAASC) and the Ambulatory Surgery Center Association (ASCA).
PERFORMANCE STANDARDS
Patient satisfaction is a hallmark of the ambulatory surgery center (ASC) industry. One reason for high patient satisfaction is convenient scheduling. According to a survey conducted by the Ambulatory Surgery Center Association (ASCA), 75% of ASCs stated more than 80% of their cases start on time. Our surgery center is highly efficient, and our customers appreciate being discharged quickly to recover in the privacy of their home. Patients also choose ASCs for their high level of professionalism and safety. We strive to go above and beyond at our surgery center to show our commitment to our customers. Performance standards are key components to ensure we are providing quality care to our patients. We benchmark various quality indicators through national organizations such as ASCA, the Centers for Medicare and Medicaid Services (CMS) and through our own quality assurance program to ensure we are meeting and exceeding the quality and operational indicators in our industry.
AS A PATIENT
You will experience minimal waiting time the day of your surgery and direct attention from your surgeon and staff.
At SKCSC you can feel comfortable knowing that our BOARD-CERTIFIED team of surgeons and anesthesiologists along with dedicated staff that are certified in Pediatric Life Support (PALS) and Advanced Life Support (ACLS) are devoted to caring for you and your family members in a warm, friendly and professional manner.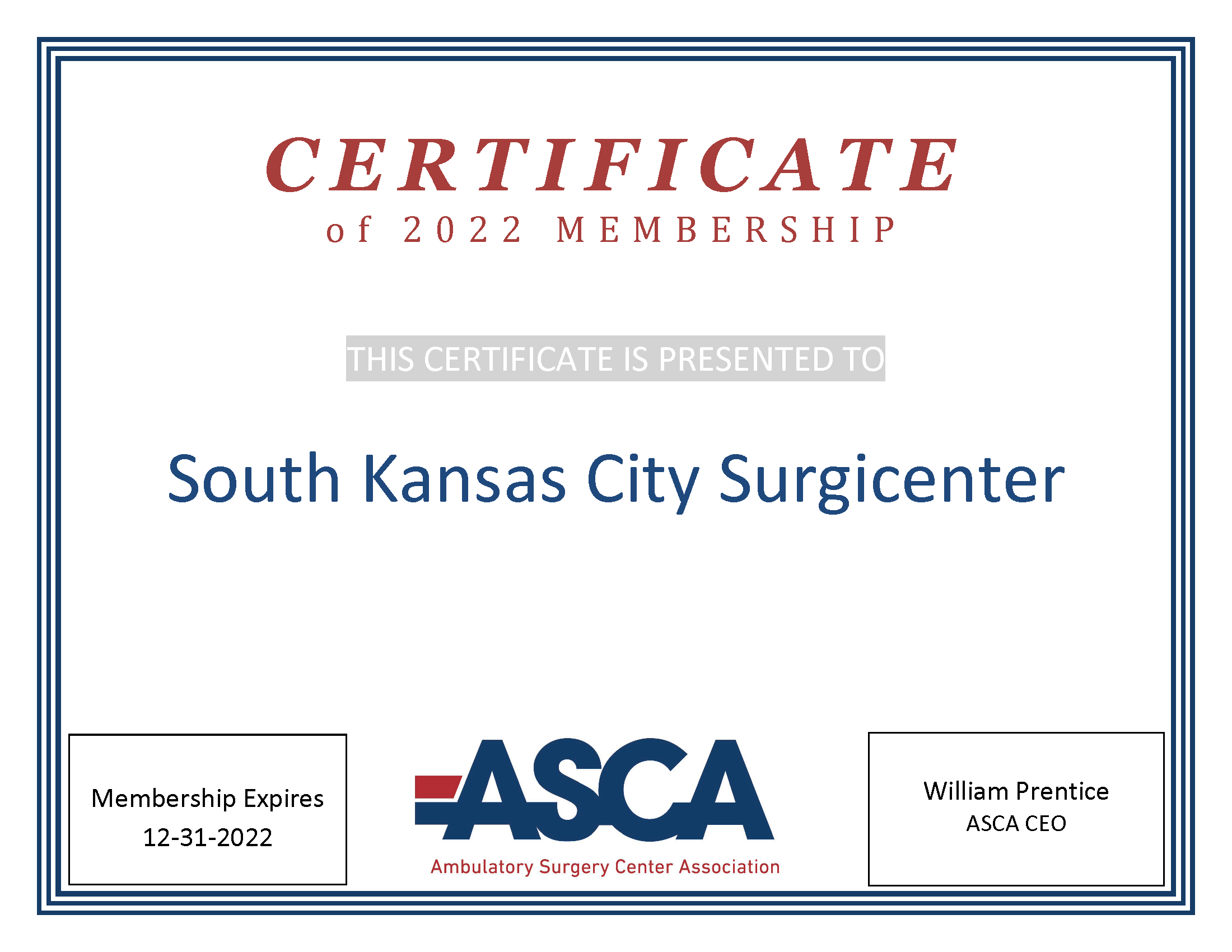 SKCSC is a smoke free facility.
We are a LATEX FREE facility